Packages & Booking Form
Scroll to the bottom for booking.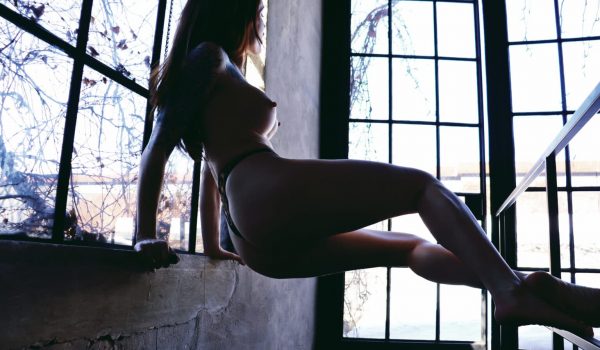 LIMINAL
my place or yours
up to 2h $1,400
3h $1,800 I LOVE couples! minimum couples booking
4h $2,200 a brief cocktail + private time 
LANGUOROUS
my place or yours 
5h-7h $3,000 flexible date incl. social & private time / minimum FMTY booking
12h-15h $6,000 flexible date incl. social & private time / overnight w. 6h+h sleep
24h $7,500 vacation / staycation
longer please inquire vacation / staycation
A FEW DATE IDEAS
We dress to the nines, meet at a dive bar, and ask our bartender where we should go to dinner. No vetoing! We must follow through and see where the night takes us.
We book a suite at a five star hotel and eat our fill of room service – and one another – before or after a couple's massage. Perhaps – at some point – you'll even let me lecture you about Tardigrades?
We take a stroll through the botanical gardens, stealing kisses along the way. You tell me about your green thumb. (Or – if you're like me – your black thumb.) Then back to the boudoir for something more ahead of cocktails / mocktails at Aviary and dinner at HaiSous.
A FEW RESTAURANT IDEAS
Ever, Moody Tongue, Club Lago, HaiSous, Oriole, Chez Joel, Beatnik on the River, Elske, Le Colonial, Kumiko, The Weiners Circle
ARRANGEMENTS
Please inquire for more information on the immense benefits of a non-exclusive arrangement.
DUOS +
I am over the moon to offer duos, trios, and more-o's with a number of beautiful and erotic souls. (Who will soon be added to my site once again.) Please inquire during screening if interested in a list of women and men whom I'd love to add to the mix!
Hourly Chicago Date Cancellation Policy
Cancellations made within 48 hours of booked appointment incur a cancellation fee of 50% to be paid electronically.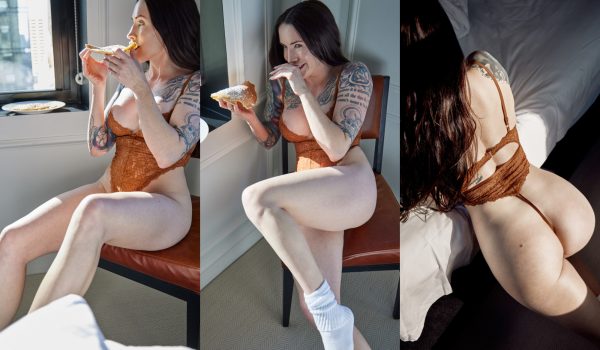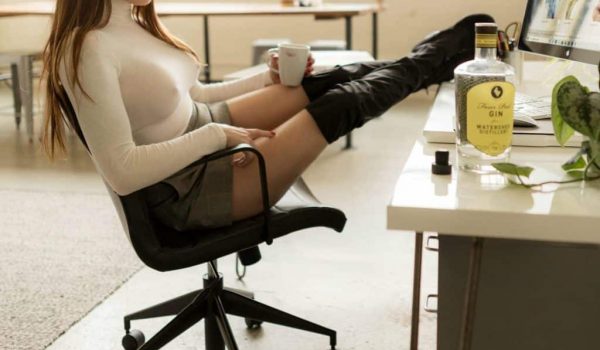 FLY ME TO YOU / FLY ME WITH YOU
Domestic or international.
I would love to travel to or with you for a minimum date of 5-7 hours ($3,000) plus all travel expenses. 30% deposit required via discreet electronic payment.
up to 7h $3,000
12h-15h overnight $6,000
24h $7,500
longer please inquire
Travel expenses include airfare, uber, any necessary accommodations, etc. All will be discussed / agreed upon after verification and before receipt of deposit.
The time structure of FMTYs can be a little abstract, so here are two examples! I will gladly answer any of your schedule/itinerary questions during the booking process.
Example A – up to 7 hours
I land in your city at 1pm. I arrive at the hotel by 2:30, we meet for a cocktail at 5:00, then enjoy each other's company until we leave for dinner at 6:45. We part ways at 11, and I fly out the next morning while you're on your way to meetings.
Example B – also up to 7 hours 
I take off from Chicago at 8am and land in your city at 12:15pm. I arrive at the hotel by 1:45. We meet for a cocktail at 4:30, head back to my suite at 5:30, and you leave for a dinner meeting at 7:00 after giving me funds with which to procure my own dinner. We then reconvene from 10pm to midnight and again in the morning from 9am – 10am before I head to the airport. 
Example C – 24 hours
I take off from Chicago at 8am and land in your city at 12:15pm. I arrive at the hotel at 1:45 where you greet me in the lobby. We spend a few hours reconnecting behind closed doors before heading to a late lunch. You need to take some calls at 4:30, and I need some time to meditate and stretch. So we part ways for a bit and reconnect at 6. We enjoy a night on the town, then head back for a little more lovin' prior to our respective beauty sleeps. The next morning, I get up to do 30 minutes of fasted cardio before we we enjoy brunch – and each other – in bed. Then I head to the airport at 2pm.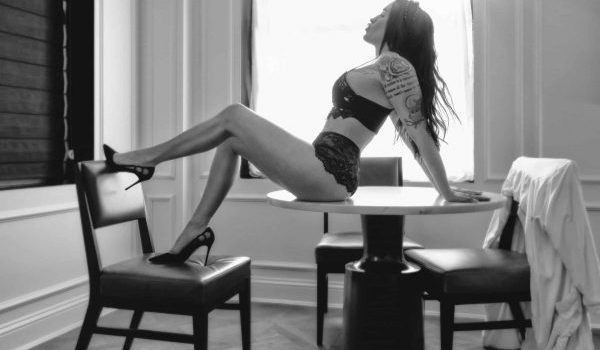 BOOKING FORM
Please fill out the encrypted booking form below. Or if you would rather email your information directly, please request a list of requirements via the button below.
Please note that you may obscure your address if you choose to present photos of your driver's license.